The holiday pastries made with the bio saffron of Nepi are a must-try delicacy. From a simple idea was born a high-quality line, masterfully combining bold aromas and traditional methods. All the ingredients used are natural, without artificial colourings or sweeteners.

The PANETTONE with organic saffron has literally seduced us, due to its fragrant tones well-balanced with candied lemon and a strong taste, returning a great artisan natural product. Saffron brings together with the Italian tradition that dates back to the 400s and that from the nineteenth century becomes the art of soft Christmas cake making we are used to appreciating. The spice is rich in vitamins and has many antidepressant and antispasmodic properties, in short a great help in cooking and also for our health.

After the Panettone also the Easter Dove flies on our tables, another traditional specialty. It is precisely the Colomba that saved the city of Pavia from the sacking of the king of the Lombards Alboino. So much gastronomic history represented by this symbol of peace, definitely a complete high-quality flavour served at room temperature and to be shared with the family.
The Tuscia stands out the Italian excellences especially in the tourism and food sector. In this area full of history and so fertile, saffron and other products are cultivated. The innovative recipes proposed after continuous experimentations are carried out by courageous personalities who reinterpret the Italian cuisine, by opening up to the world and getting pretty interesting results.
For info and orders, please visit the Contacts page.
Dear and future friends, we wish you a happy Easter.
See you at the next saffron cookies!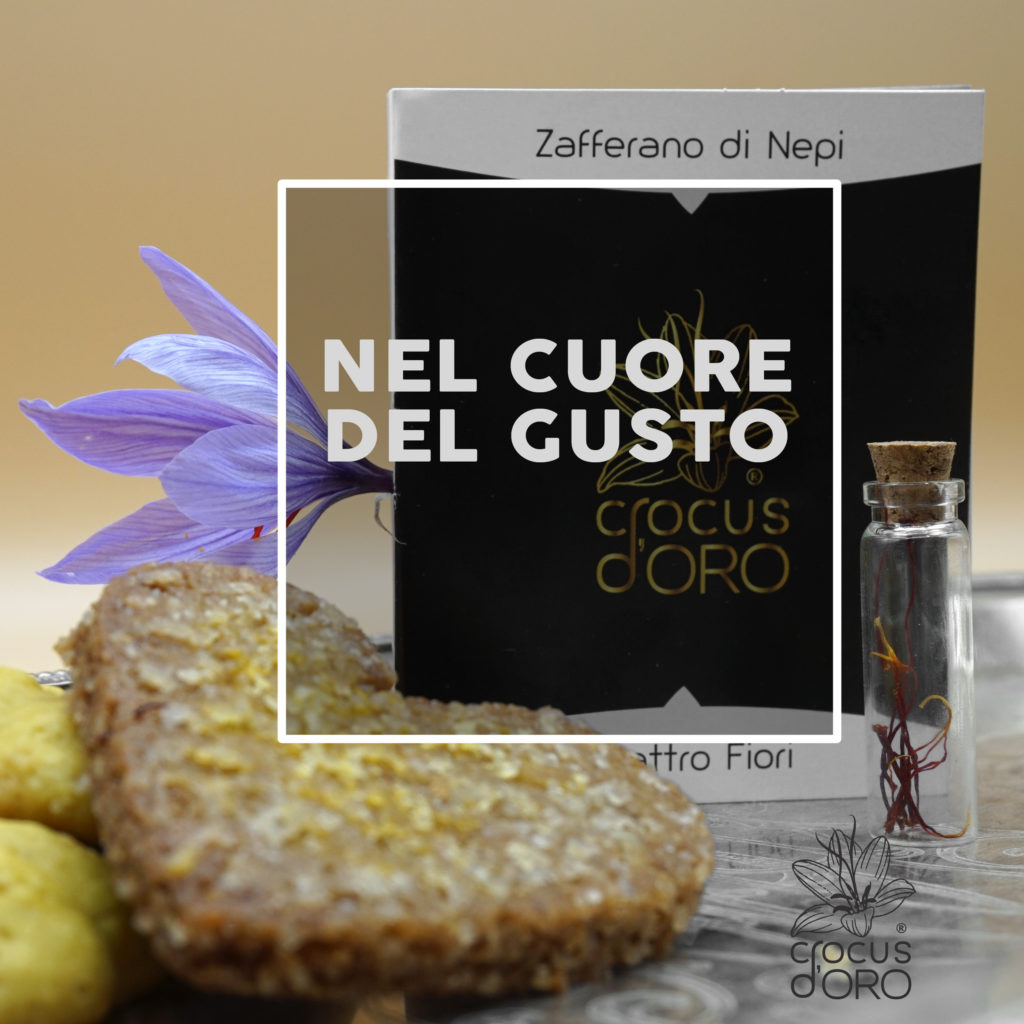 E … What are you doing for the New Year's Eve? 🙂