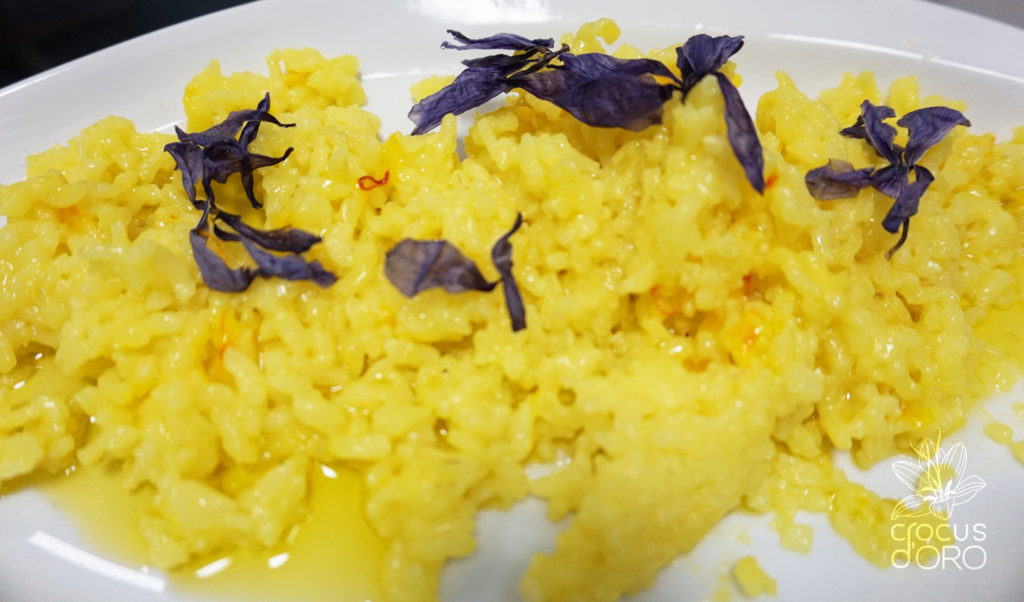 Saffron Risotto, vegetarian, vegan e celiac recipe
The saffron risotto recipe has many variants, in Italy it is very famous risotto Milanese, prepared with broth of meat and butter. We wanted to think of a simple recipe and really suitable for everyone. The rice between the other is naturally gluten-free.
Ingredients – 4/6 servings:
10/12 Crocus D'oro Saffron Threads
25 ml (5 tea spoons) Extra Virgin Olive Oil
1 fresh onion, very finely chopped
1.2 litres (2 pints) vegetable soup or hot water
500g (1lb 2oz) rice
50ml (2fl oz) dry white wine
grated parmesan cheese to serve (optional)
Directions:
Put the Saffron Threads in a cup of hot soup or water, leave to rest in infusion (at least 30 minutes).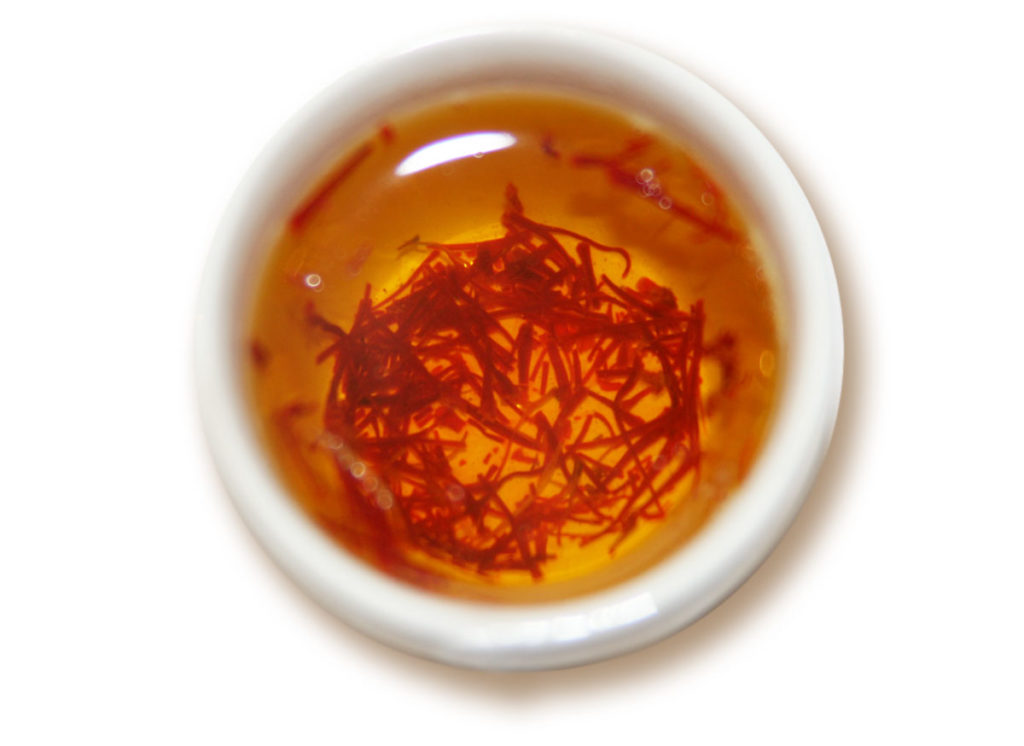 Meanwhile heat 15 ml Extra Virgin Olive Oil in a large heavy-based saucepan and add the onion. Cook over a gentle heat until the onion is soft but not coloured. Add the rice to the onion, stirring it for a couple of minutes until it looks glossy.
Add the wine and stir until it has almost completely disappeared. Add the hot soup a ladleful at a time, stirring continually and only adding more once the previous lot has been absorbed. It will take about 25 minutes to stir in all the liquid and for the risotto to cook – it should be soft and creamy but there should be a very slight bite in the centre of each grain.
When the rice is cooked, remove the pan from the heat, stir in the remaining extra virgin olive oil and Saffron Sauce, cover with a lid and allow sauce to amalgamate.
Leave for five minutes then serve with parmesan cheese.
Serve immediately.
Enjoy your Meal